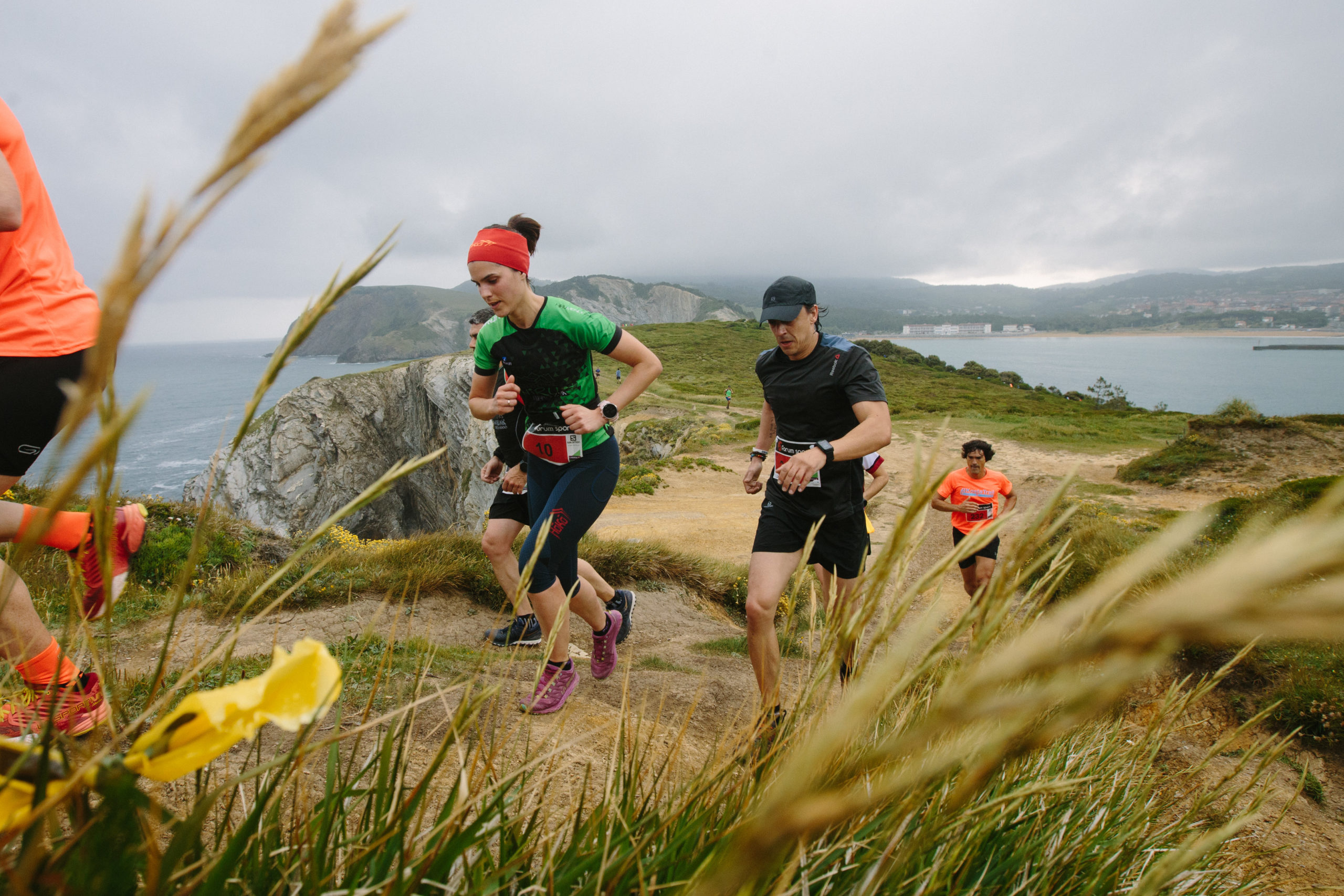 The Kosta Trail organisers: Forum Sport, Salomon and Laboral Kutxa, have opted for a virtual format to avoid agglomerations and guarantee the safety of all the participants while upholding the solidarity spirit of the trail.  
The most accessible and inclusive `Virtual Trail, retains its usual 3 modalities: Mountain Half Marathon (21 km), Mountain Hike (20 km) and Family Hike (10 km), which can be done walking or running between 13th June and 13th July.
Registration opens on 13th May, come on and take part in this healthy solidarity initiative
All funds raised will go to GaituzSport Foundation, to continue encouraging the practice of physical activity and sports among the ABLED and disABLED inclusively in equal conditions.
The Kosta Trail never gives up and returns with more enthusiasm than ever, after an idle year due to the pandemic. The annual event where sport and solidarity go hand-in-hand, i.e. Kosta Trial has returned this year, with a special edition under the heading 'Virtual Trail' due to the health crisis caused by Covid-19.
After 14 editions and last year's cancellation due to the pandemic, this year the event is virtual to avoid agglomerations and ensure the safety of all participants. What remains unchanged is its solidarity spirit, the unmistakeable Kosta Trail symbol, which is also now a `Virtual Trail´ with the same purpose, i.e. doing sport for a good cause and raising funds once again to foster the inclusion of everyone thanks to the work of GaituzSport Foundation.
The aim is to achieve high participation and raise a lot of funds for solidarity, this is why, the event will be more accessible than ever, and its participants will decide when, how and where they will do it. `Virtual Trail´ will have the 3 usual modalities of: Mountain Half Marathon (21 km), Mountain Hike (20 km) and Family Hike (10 km). However, the novelty is that people can do any of them walking or running and choose the day which suits them best to do it between 13th June and 13th July 2021.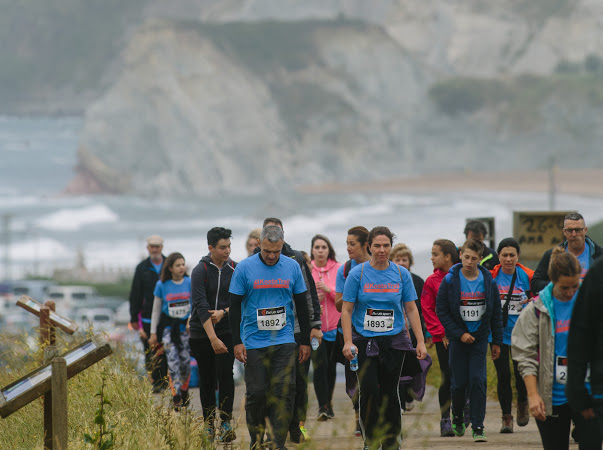 In addition, they can do it following the usual spectacular route along the Kosta Trail beaches and cliffs or route of their choice covering the same distance, thus offering those the possibility of taking part without having to come to Uribe Kosta. As everyone can choose the day, time and even the route they want to do the `Virtual Trail´, so all the modalities will be self-sufficient so to speak.
To encourage participation, the registration has a symbolic cost of 3 Euros for any distance and all the funds raised will be for GaituzSport Foundation. The common goal of runners and hikers in this special edition is to support a solidarity cause.
Registration which is already open is only possible online via www.kostatrail.com to do away with paper registrations and continue with the event's sustainability commitment. Along the same lines, it's important to remember to look after the environment albeit along the Uribe Kosta cliffs, the usual route for this race or anywhere else. Furthermore, each participant is responsible for not littering.
FOR A GOOD CAUSE
If there's one thing that defines Kosta Trail, then it's the solidarity nature of the same, and this virtual edition is no exception. Ever since the first edition of the race in 2006 until today 154,000 Euros have been raise through different social bodies.
The Kosta Trail sponsors: Forum Sport, Salomon and Laboral Kutxa, have decided GaituzSport Foundation is to be this year's beneficiary of all the funds raised.  GaituzSport Foundation's purpose is to build an inclusive society with respect for diversity; likewise encouraging the ABLE and disABLED to do Physical Activity and Sport in equal conditions, and improve their quality of life.
Kosta Trail organisation is highly identified with the importance of sport to improve people's quality of life. In a complicated year, where doing sport has become even more relevant. Leading a healthy lifestyle is essential to overcome and tackle this year marked by the pandemic. But, let's not forget society's most vulnerable collectives who still need help. Kosta Trail had no doubts about continuing with its commitment to solidarity through sport and this edition is an example of this.
REGISTRATION VIA KOSTA TRAIL WEB 
All the information on the Virtual Trail and how to register online at www.kostatrail.com  you can also follow the novelties on our profiles on Facebook www.facebook.com/kostatrail and Twitter @kostatrail  where runners can exchange advice, recommendations and sensations.
COME TAKE PART AND ENJOY A HEALTHY SOLIDARITY EVEN, I.E. THE 'VIRTUAL TRAIL' THE WAY YOU WANT …TAKE SNAPSHOTS AND SHARE THEM ON SOCIAL NETWORKS, TAGGING US @gaituzsport !!
MANY THANKS TO THE ORGANISERS OF 'VIRTUAL TRAIL', NAMELY FORUM SPORT, SALOMON AND LABORAL KUTXA, FOR SUPPORTING GAITUZSPORT  IN THIS VERY SPECIAL EDITION.