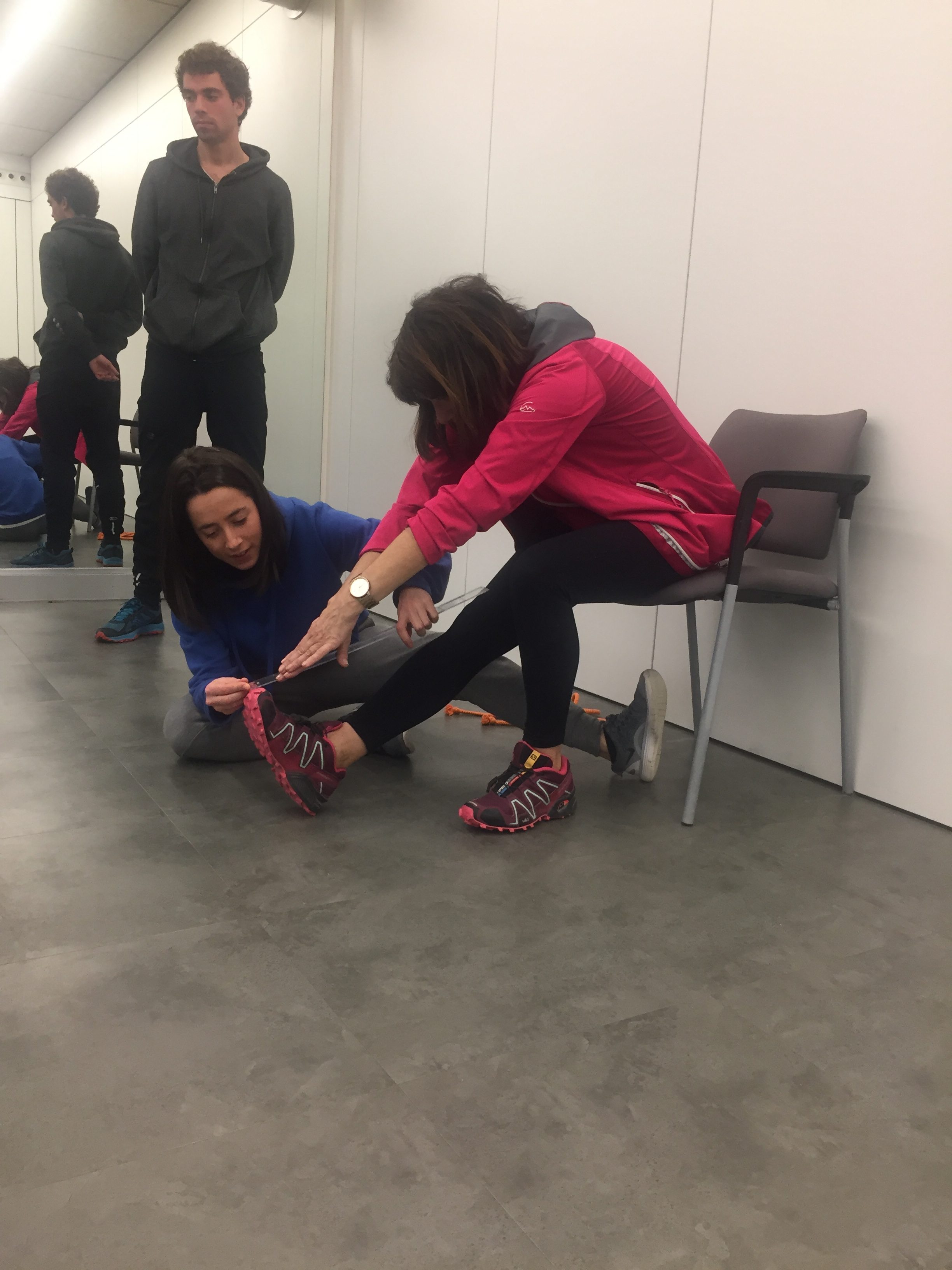 Mutualia Osakinbide express is an individualised programme of integration and social inclusion by practising Physical Activity and with an inclusive perspective.

The main aim of this programme designed by GaituzSport is to favour the functional readaptation process and social reinsertion of the disABLED from a global health concept.

Osakinbide express is aimed at people who are disABLED due to an accident or industrial accident, and pensioners protected by and adhered to Mutualia.
Osakinbide express is an individualised Mutualia health programme designed by GaituzSport, which began in October 2019 and whose aim is to favour the functional readaptation process and inclusion of the disABLED via physical activity from a global health concept with multidiscipline assistance.
These activities are particularly recommended for people with an acknowledged degree pf permanent, equal or greater than total incapacity wishing to improve their physical condition and health.
GaituzSport technical area specialists with specialisation in health and disability advise, follow-up and assess the programme participants to achieve their goals. The work in all these activities is focused on achieving an increase in physical and mental well-being.
6 sessions maximum of individual support and follow-up will be provided in a centre previously agreed with the each participant. The centres are in normalised environments and included in the municipal or analogous sports programmes in his/her town of residence.
 ACTIVITIES
Osakinbide express is an INDIVIDUAL physical activity and sports programme designed and supervised by GaituzSport Technical Area professionals.
The specialised monitorization actions of GaituzSport are as follows:
–Functional assessment of each participant
-Assessment of each person's physical capacities
-Up to 6 sessions of accompaniment and support in normalised sports environments (Preferably municipal installations in the participants' place of residence).
– With an inclusive perspective for people taking part in Osakinbide express and can latter do physical activity with able-bodied people.