GAITUZSPORT OSAKIROL PROGRAMME FOR MUTUALIA PATIENTS
Mutualia implemented the GaituzSport Osakirol Programme in February
The aims of Osakirol are to encourage functional re-adaptation and social re-insertion through physical activity for people who are disabled due to an industrial accident or illness.
3 groups of 10 people have been taking part in this programme in Bilbao, Vitoria – Gasteiz  and Donostia since February 2017.
GaituzSport Osakirol is a health, integration, normalisation and social inclusion programme through basic Adapted Physical Activity for people disabled due to an industrial accident or illness.
The main aim is to favour the functional re-adaptation and social re-insertion of the disabled through physical work and physiology of exercise from a global health concept (physical, mental recovery of social relation) together with multidisciplinary assistance.
The programme is aimed at patients controlled by Mutualia Rehabilitation Service who have satisfactorily overcome the first stage.
 WHERE AND HOW IS THE OSAKIROL PROGRAMME CARRIED OUT?
Osakirol physical activity is being carried out at public installations correctly adapted to the requirements of Adapted Physical Activity since its implementation in the three provinces, and shared by all users both disabled and non-disabled.
San Ignacio Bilbao Kirolak Sports Centre
Hegalak Centre. Hegalak Zabalik Foundation
Almudena Cid Centre. Zuzenak Foundation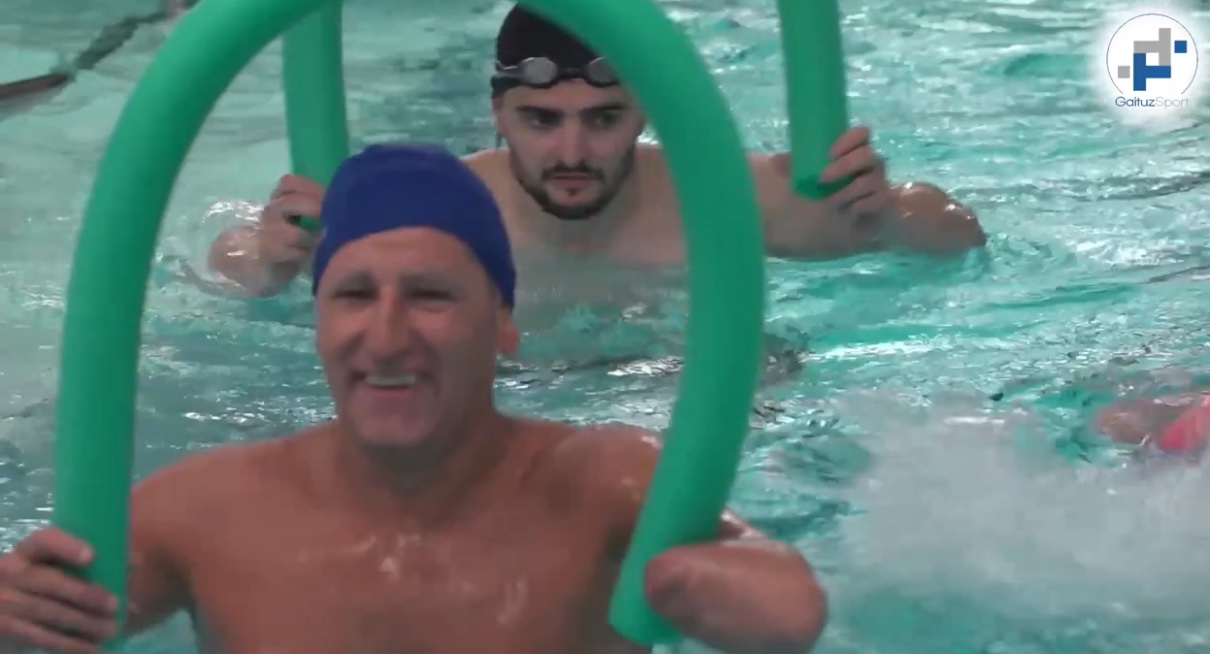 GROUPS OF PARTICIPANTS
The first three groups were created in February, with 10 people maximum per group in each sports centre.
The sporting activities were designed and supervised by the GaituzSport Technical Area manager (Graduate in Physical Activity and Sports, specialising in health and disability), in collaboration with Mutualia Rehabilitation managers.
 ACTIVITIES
The physical activities being done by the participants concentrate on:
Basic Physical Activities
Hydro-Activities
Exercise / Muscle Toning Initiation
Multisport. A fun initiation using health parameters
The Osakirol programme helps complete the rehabilitation process of the disabled from a multidiscipline health perspective in addition to improving social integration and emotional well-being.
Furthermore, it encourages the practice of adapted physical activity and sports as a leisure element in addition to fostering social relations. All these factors have an impact on the improvement of life quality of the project participants.
To quote Sir Ludwig Guttmann: "Sport is an essential element in physical and mental rehabilitation so the disabled person can regain self-confidence as well as developing his intelligence and fostering the spirit of competition and camaraderie".
 VIDEO PRESENTATION OF THE OSAKIROL PROJECT
Collaborators: