HYDRO-ACTIVITIES FOR PARKINSON SUFFERERS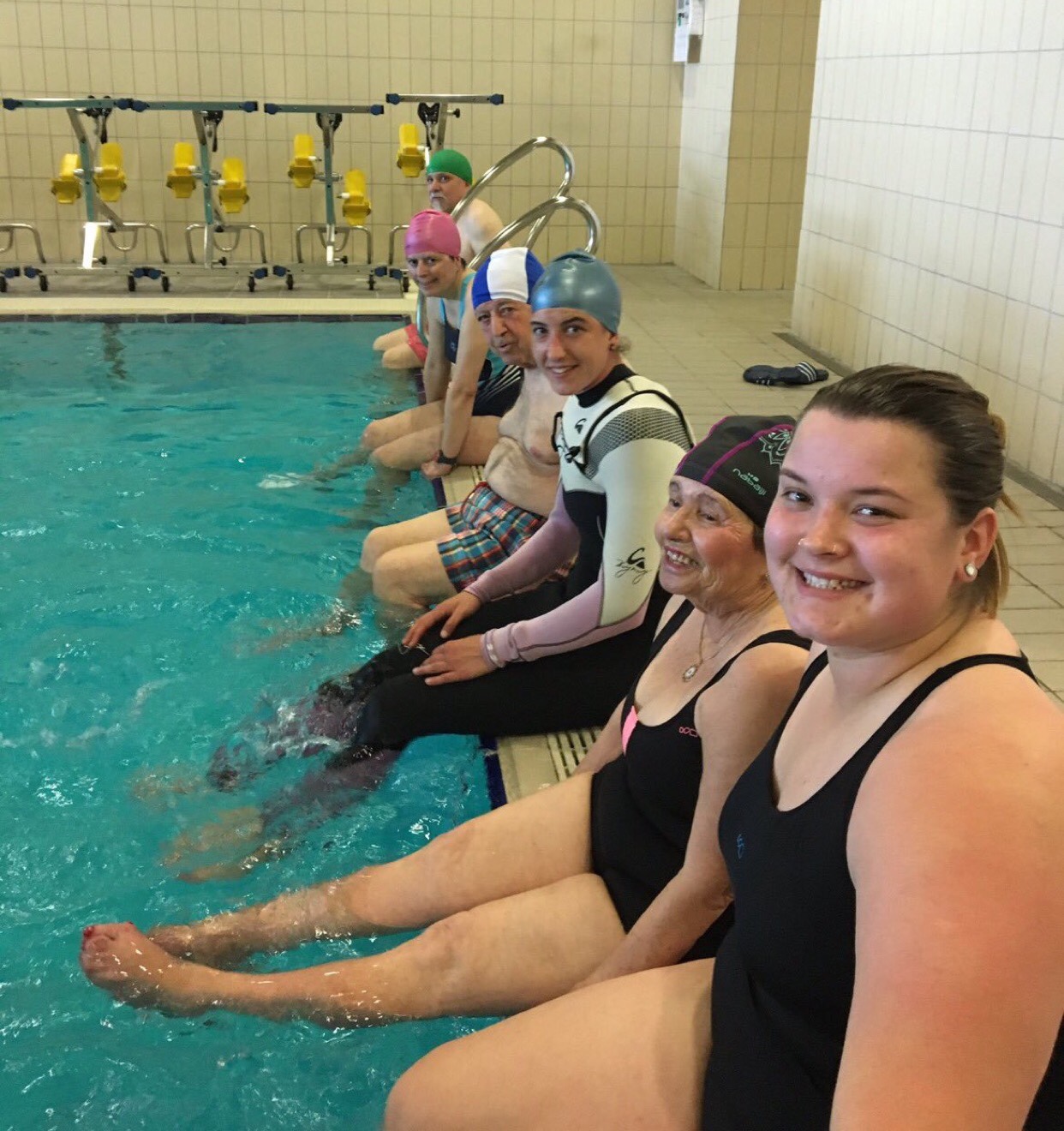 A group of Parkinson sufferers from the Nervión-Ibaizabal Parkinson Association have been taking part in the hydro-activity programme imparted by GaituzSport instructors in Portugalete since May 2017.
The aim of this initiative is to enable disabled people, due to the neurological degenerative illness, to improve their quality of life through physical activity, in equal conditions to those of the rest of the population.
The activities are carried out at the Portugalete PANDO AISIA sports installations, a role model for accessibility, since they have a regulatable pool floor, which helps people with functional diversity to practise sports.
BETTER QUALITY OF LIFE AND GREATER AUTONOMY
This hydro-physical activity programme specifically designed for Parkinson sufferers, provides them with resources to practise sport inclusively.
Physical activity for Parkinson patients helps maintain and improve their personal autonomy besides improving their quality of life and boosting their relationship with other people and their social environment.
This programme concentrates on strengthening and boosting their day-to-day movements, improving muscular stiffness, postural correction and muscle tone. In addition, it improves co-ordination and gait, which are affected by the illness.
SPECIFIC OBJECTIVES
Recover the movement range of joints
Improve movement
Correct and improve posture
Improve balance and co-ordination
Collaborators: