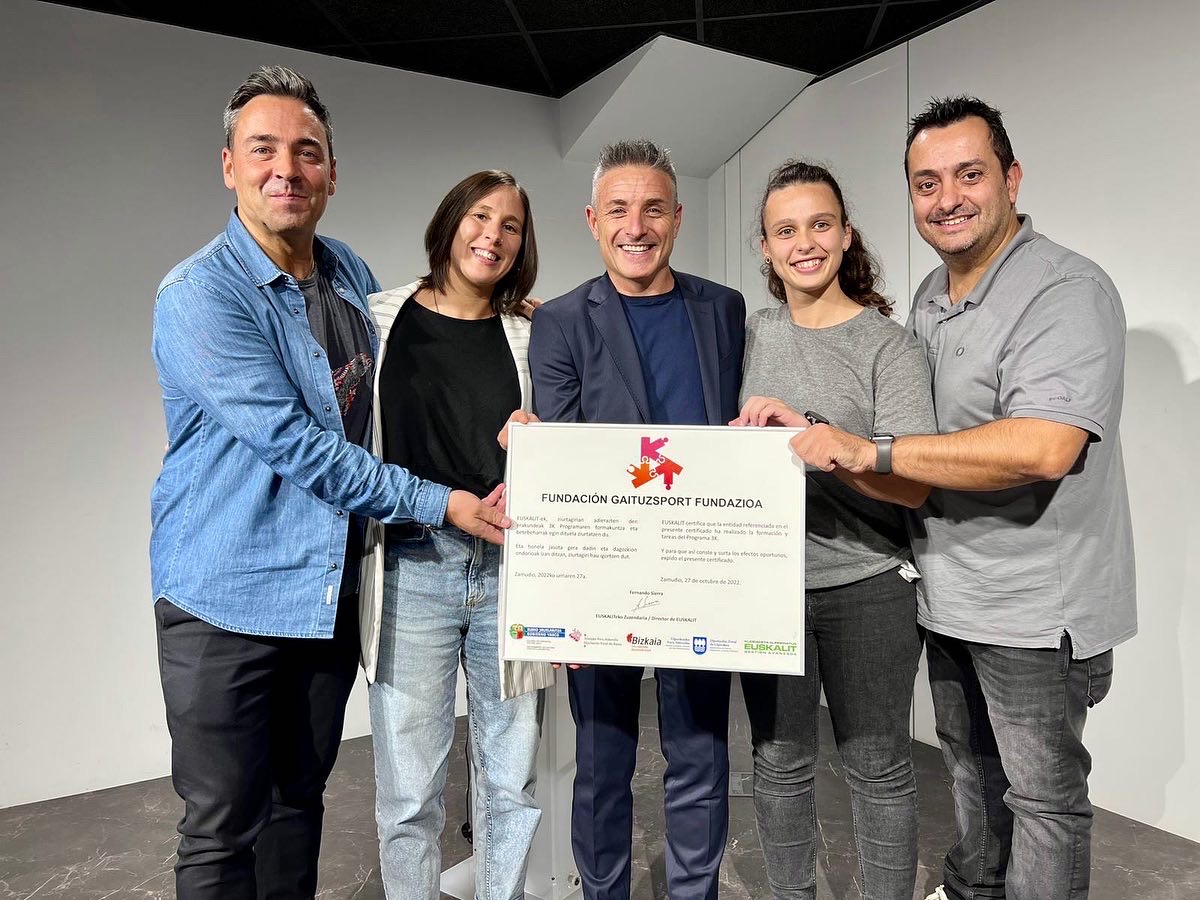 Fundación GaituzSport Fundazioa received the Euskalit 3K Programme Diploma in their 15th edition "Innovation in sports bodies" after taking part in and on completion of the 3 year process. We take yet another step forward in the innovation and quality of our work and management.
The event took place in Donostia San Sebastian at Kirol Etxea Anoeta on 27th October. Gorka Iturriaga, the Basque Government Sports Director, handed out the diplomas to all the participating bodies.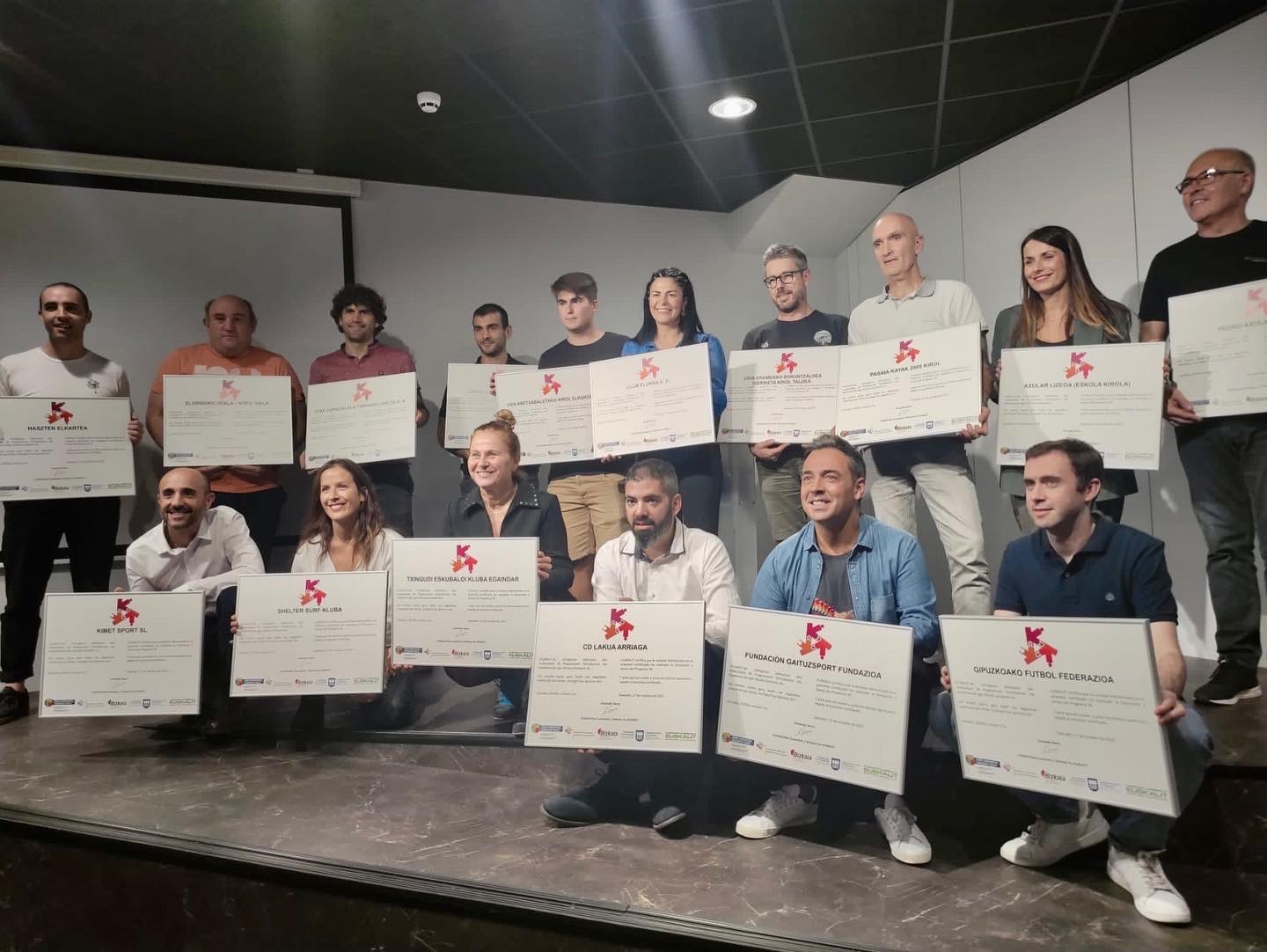 3 examples of good practices in innovation were also shared at the event. Xabier Leizea, GaituzSport General Co-ordinator and Juan Jauregizar, GaituzSport Management Manager presented "Kiprest" as an example of good practice in innovation in sports bodies. An efficient sustainable tool enabling interaction of the disABLED and/or those with health problems with municipal sports services.