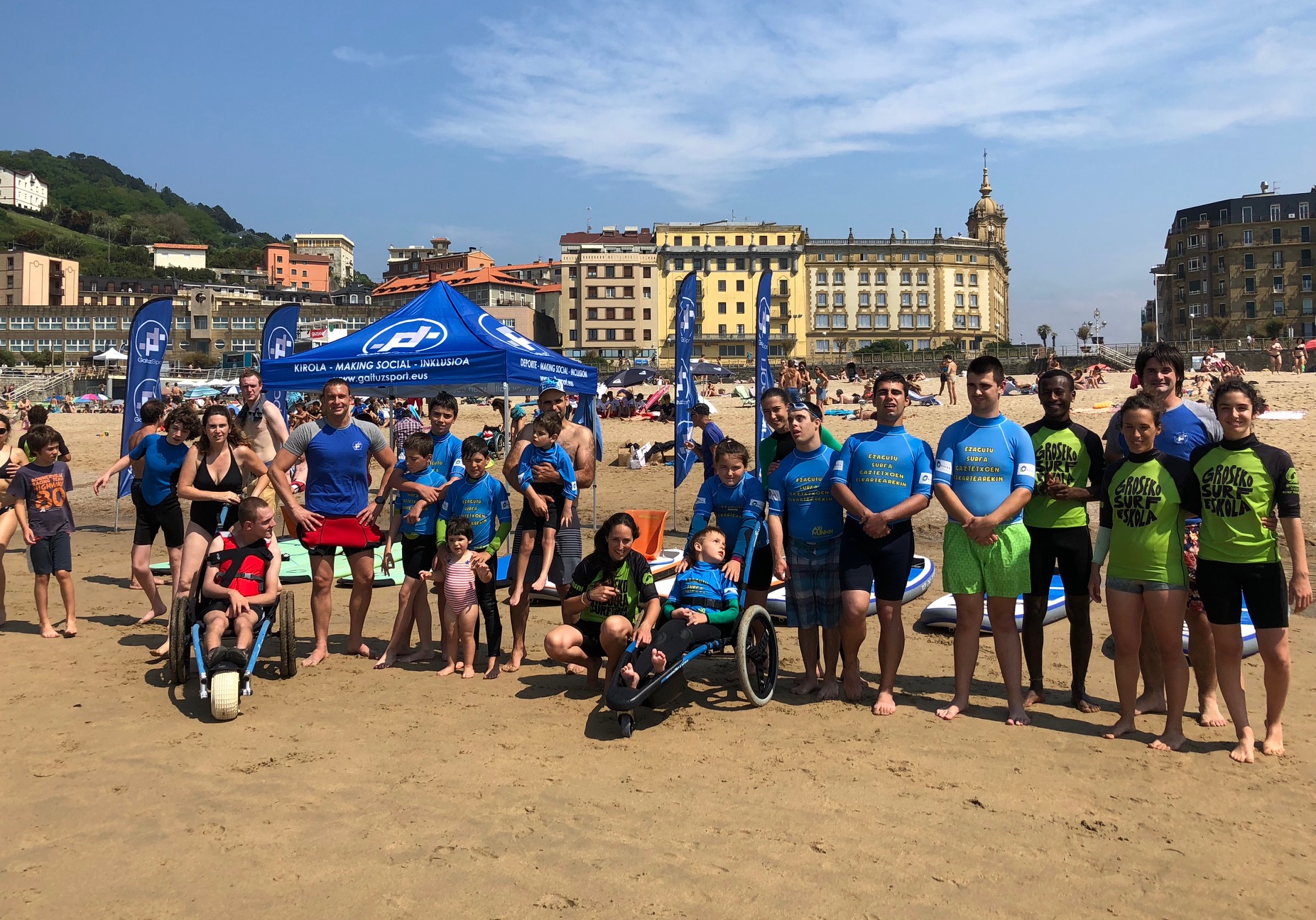 Sport is a social inclusion 'driving force', and at the Gipuzkoa Surf Championship, we have taken another step forward, where thanks to the awareness of the Gipuzkoa Surf Federation inclusion was the star of the day; with the collaboration of GaituzSport, the great surfer Axi Muniain and the Gipuzkoa Adapted Sports Federation.
At GaituzSport we work as a network to encourage and facilitate inclusion via physical activity so everyone abled-bodied or disabled can enjoy and benefit from doing sport. We materialised this on this occasion co-ordinating a team of instructors specialised in surf, sport and disabilities by planning the strategy and necessary means to make it a reality.
Surf 'Baptism' – sport, inclusion and emotion
The result was a fantastic day of sport filled with emotion in the Surf 'Baptism' of disabled and abled children at Zurriola Beach in Donostia – San Sebastian on 7th July; included in the Gipuzkoa Surf Championship and I Donosti FederArteFest programme.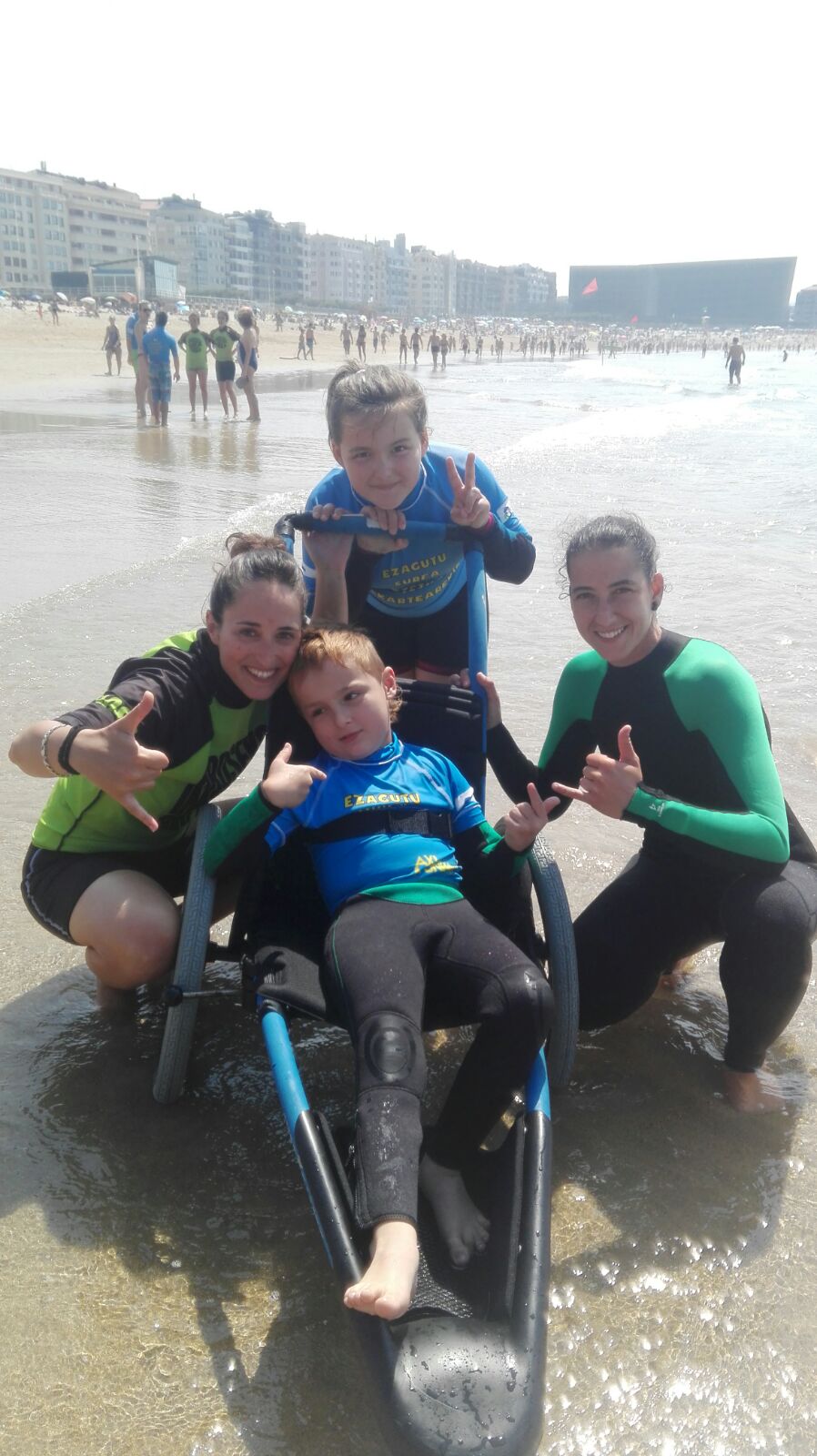 The activity, which had 48 participants, began with theory imparted by the surfers Axi Muniain and Aitor Francesena; and the practice awaited with expectation was imparted by Axi with specialised instructors. The two groups of children with intellectual impairment and cerebral palsy took part with the able-bodied children in enjoying this day of surf in a great atmosphere of comradeship. Their smiles, happy face and effort were our best reward.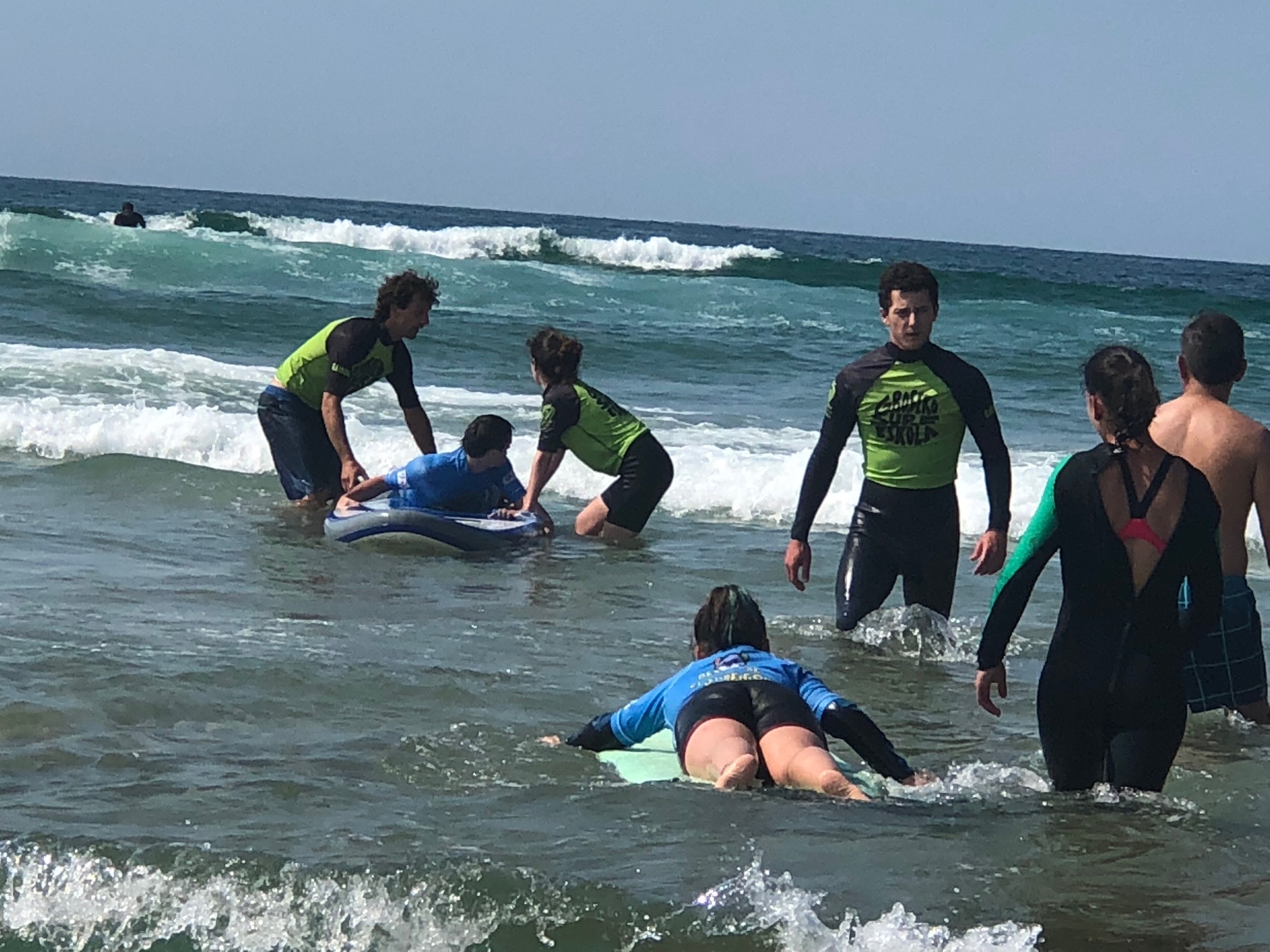 It was a highly positive initiative greatly valued by participants and their families as a great experience and unique opportunity. One parent commented while video recording, "I never thought my son Jokin, who has cerebral palsy, would be able to surf."
The Gipuzkoa Surf Championship and I Donosti FederArte was a great event which combined sport, culture and inclusion, demonstrating the values of this sporting discipline: equality, solidarity and environment friendliness. There were a lot of participants, 150 surfers competing, and various cultural activities, e.g. FederArte Market, surf – skate masterclass and loads of music with well-known DJ´s, in the best environment.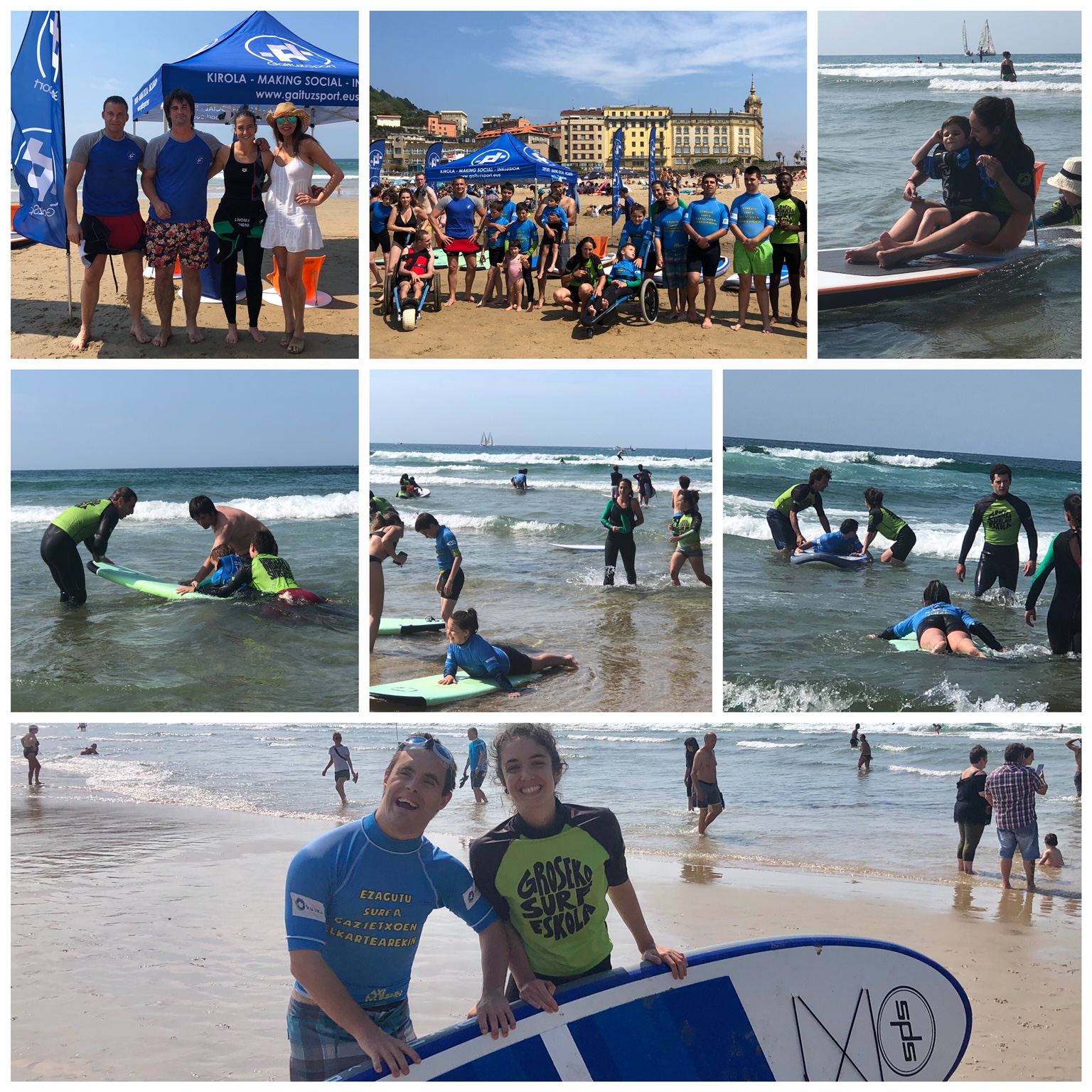 Our thanks to the Gipuzkoa Surf Federation and surfer Axi Muniain, for this inclusive surf experience, which will continue.
Forthcoming inclusive surf events
11th August in DEBA
6th October in ORIO
20th October in ZUMAIA