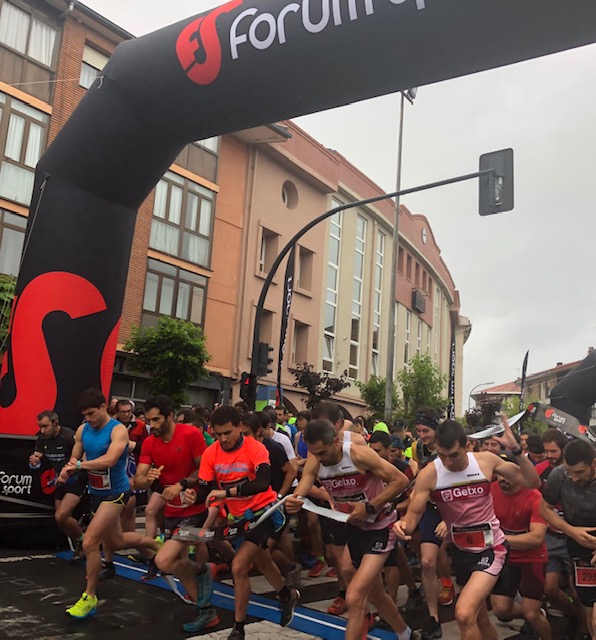 Kosta Trail, organised by Forum Sport, Salomon and Laboral Kutxa, fulfilled its purpose to foster sport and inclusion.

The rain didn't stop the tide of solidarity; over 3,600 people took part in Kosta Trail 2019
Part of the money obtained from registrations will be donated to GaituzSport.
Roberto Garay and Zutoia Odriozola were the winners of this 14th edition of this solidarity race.
The Kosta Trail marches, 20Km in the mountain and 7Km with family went without a hitch in a festive mood.
GaituzSport volunteers did a great job throughout the day.
For trail running, trekking and hiking enthusiasts, the Kosta Trail is one of the events most looked forward to. Organised by Forum Sport, Salomon and Laboral Kutxa it was held on Sunday 9th June this year.
The rain didn't stop a tide of solidarity participants, where over 3,600 took part in a great festive mood. The event started punctually at 9.00am from Sopela Council Square.
After the start-gun shot, which this year was fired by the local councillor Emilio Ramos, the runners began the 21Km Mountain Race, characterised by its route along the spectacular Uribe Kosta cliffs and beaches with an accumulated gradient of 1,600m. A very fast explosive race where runners give their all throughout the 21Km.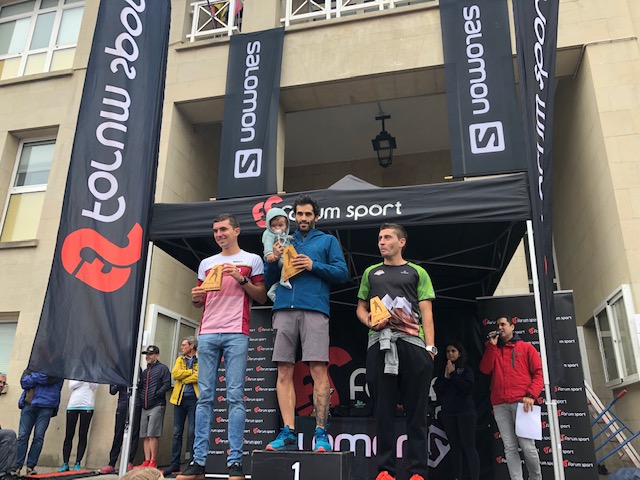 The winners of this edition were the Sopeloztarra Roberto Garay (1:22:47) and the Elorriarra Zutoia Odriozola (1.53:53), followed in the men's category by Jon Pascual, with a time of 1:24:01 and Mikel Rodriguez (1:26:43).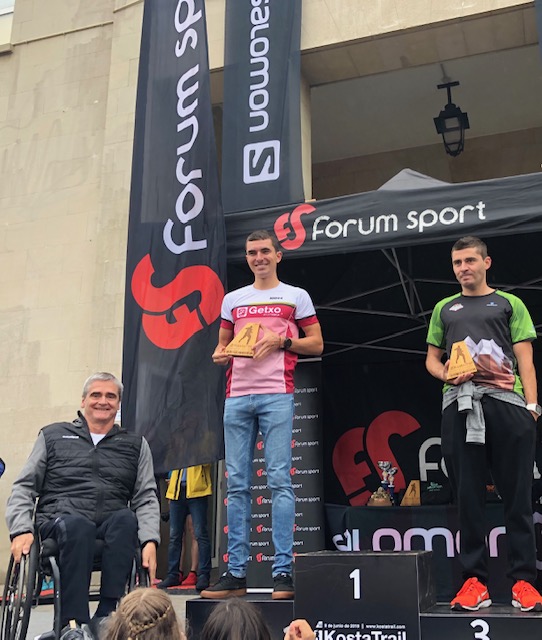 Porfirio Hernández Zubizarreta, Chairman of GaituzSport handed the Prize to Jon Pascual.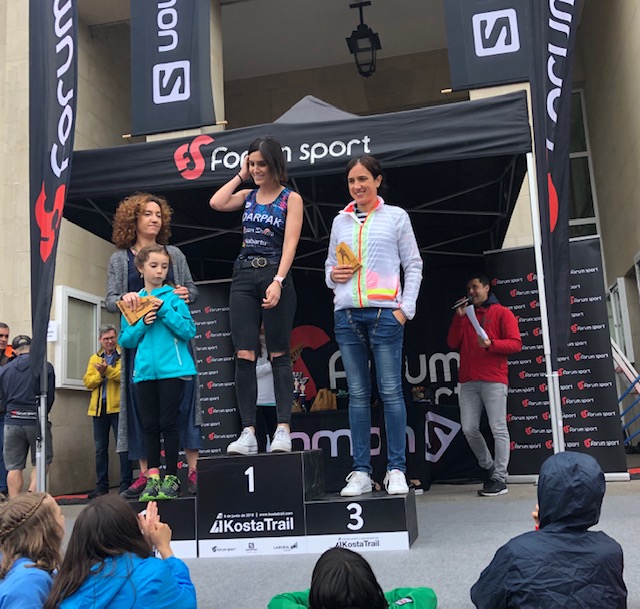 In the women's category second place went to Nuria Bermejo with a time of 1:55:53 and third place on the podium went to Ainara García-Escudero with a time of 1:56:40.
The Mountain Trek (20Km) start of the participants at 9:15am was staggered, followed by the Family Trek (7Km) at 9:30am with the children and their families.
 A festive mood on the treks
Although the weather wasn't great, there was a great festive mood on the treks among the participants united through sport and solidarity with GaituzSport.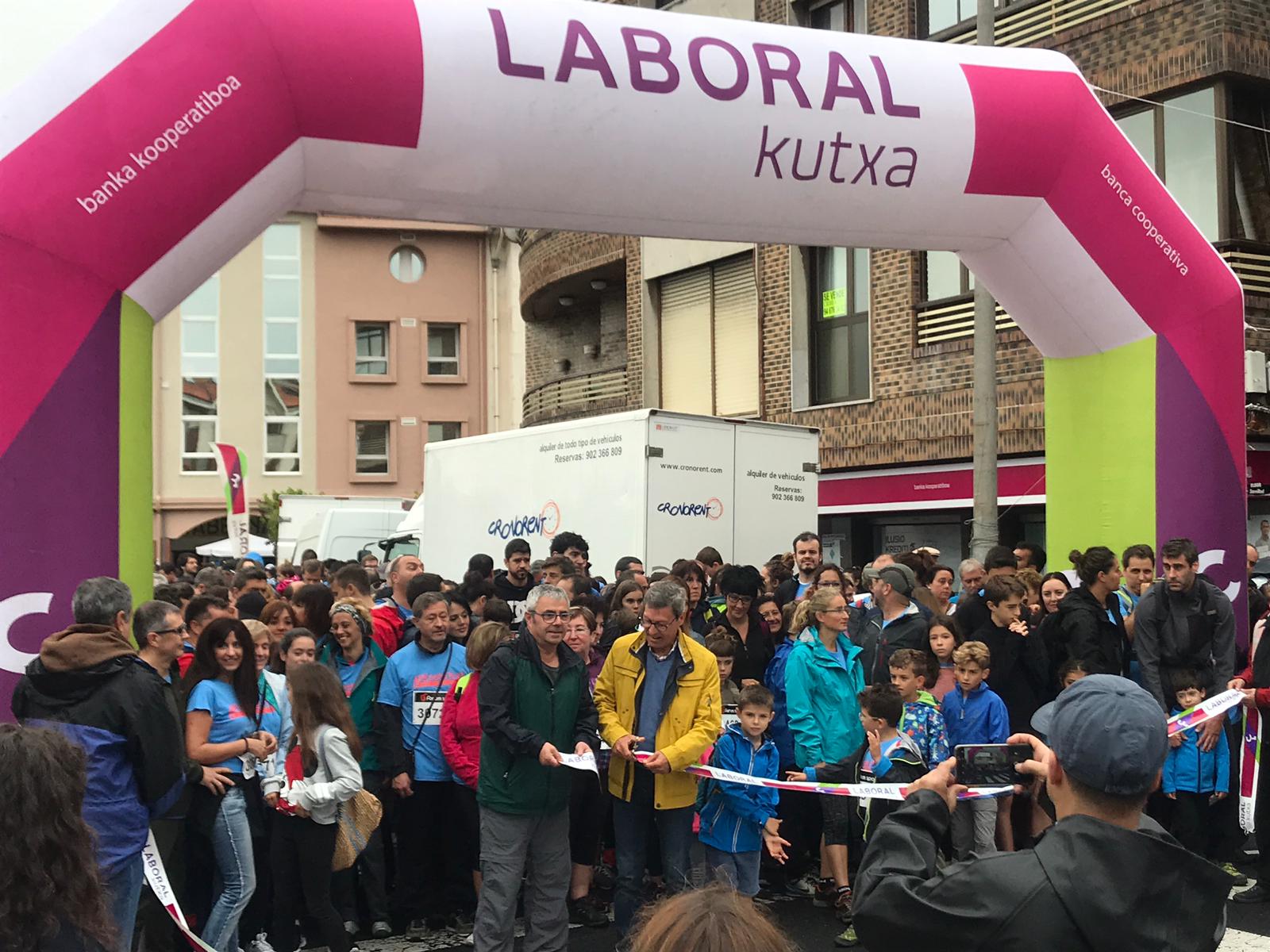 Thanks to all the participants, the organisation will donate part of the money obtained through registrations for this 14th edition to the programmes carried out by Foundation GaituzSport Fundazioa, which drives the practice of Physical Activity and Sport among those with and without disABILITY in equal conditions, improving their quality of life.
Yet another year, Kosta Trail has fulfilled its purpose to foster sport and inclusion, besides demonstrating that despite rain and bad weather, solidarity moves mountains.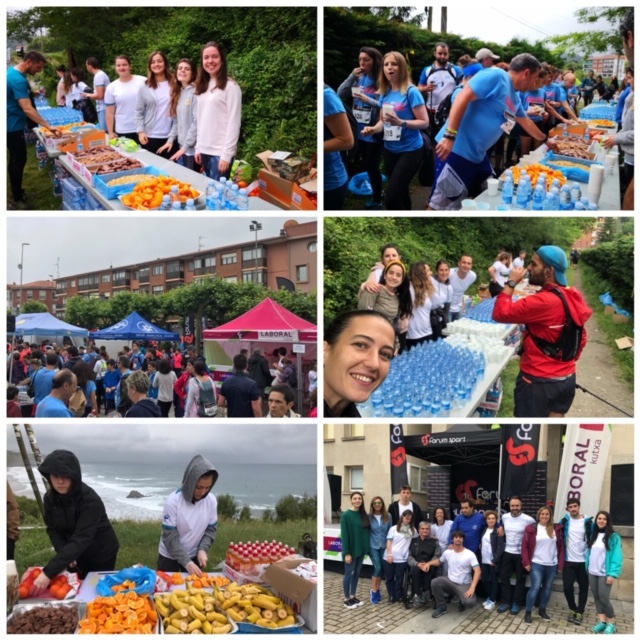 MANY THANKS to Forum Sport, Jesus Beamonte and Izaskun Casas, for their awareness and organisation of Kosta Trail likewise many thanks to all the supportive people who took part. Last but not least thanks to all our volunteers for their great work performing tasks of: provisioning, cloakroom, registration, distribution of numbers and trekkers' packs.