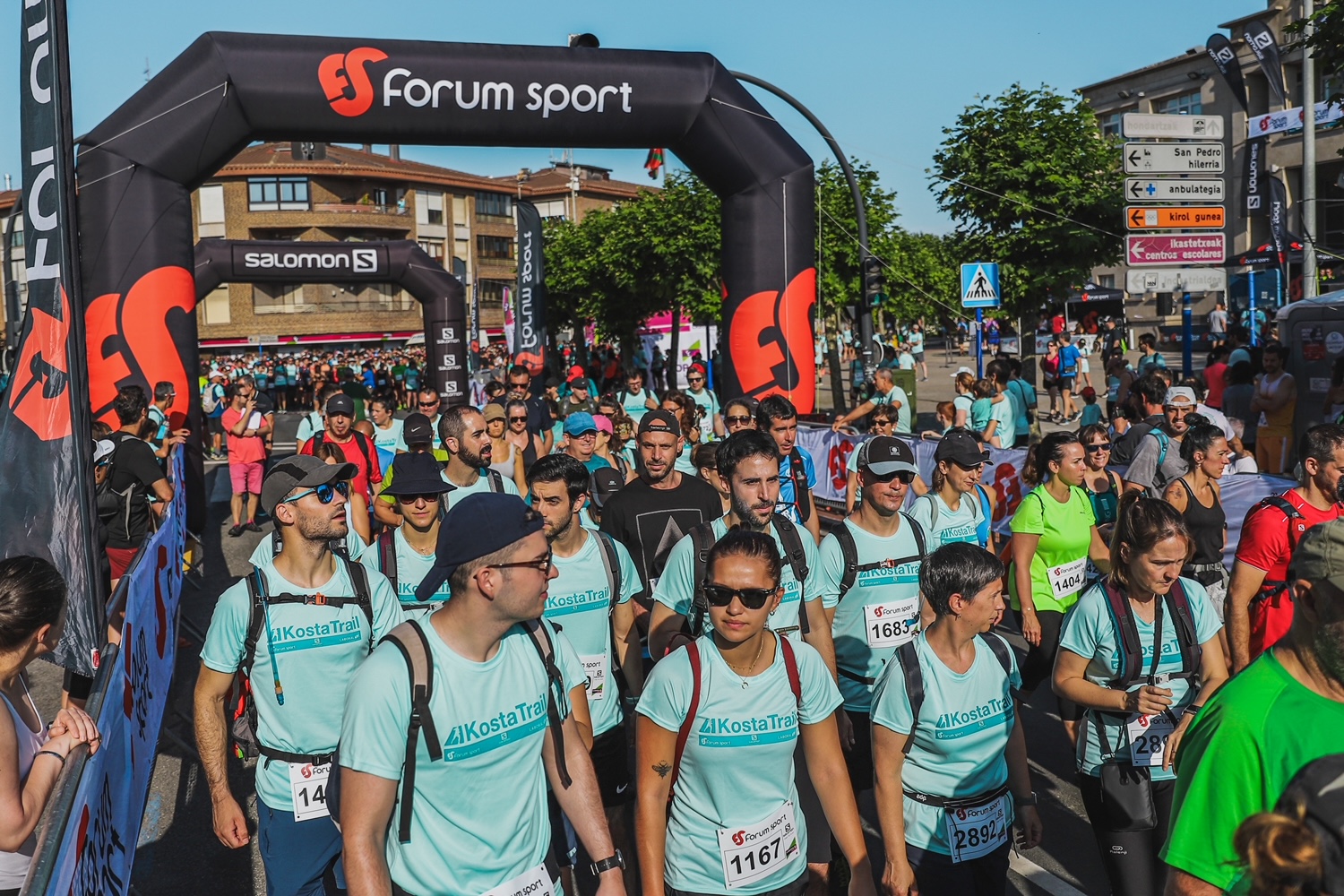 Organized by Forum Sport, Salomón and Laboral Kutxa.
It's the 17th edition of Kosta Trail, the first mountain race at sea level covering earth, sand and asphalt in its 3 modalities: 21 (Mountain Half Marathon), 20 (Mountain Hike) and 7 (Family Hike) kilometres.
Race registration opens on 20th March and is only possible online via kostatrail.com
The most anticipated sport and solidarity event Kosta Trail now has a date. The new edition which is the 17th of this popular race on behalf of GaituzSport is on 18th June.
Over 4,000 people are expected to enjoy this event which combines in equal parts sports, health, inclusion, solidarity and sustainability along the cliffs of Uribe Kosta (Bizkaia). It's an event greatly looked forward to be runners and hikers of all ages, conditions and needs, since it's the first mountain race at sea level crossing earth, sand and asphalt via its usual 3 modalities: Mountain Half Marathon (21 km), Mountain Hike (20 km) and Family Hike (7km).
The solidarity DNA of this event remains intact thanks to the sponsorship of Forum Sport, Salomon and Laboral Kutxa, likewise all the participants means Kosta Trail is not only a sporting event but also a day of solidarity. The organisation will donate part of the amount collected through registrations to the Foundation GaituzSport Fundazioa, a body which was already a beneficiary in past editions, and is a reference of inclusion via Physical Activity, enabling the disABLED to practise physical activity and sports in equal conditions, thus improving their health and quality of life. GaituzSport provides the human resources and materials as well as the innovative strategies necessary accompanying the social transfer process.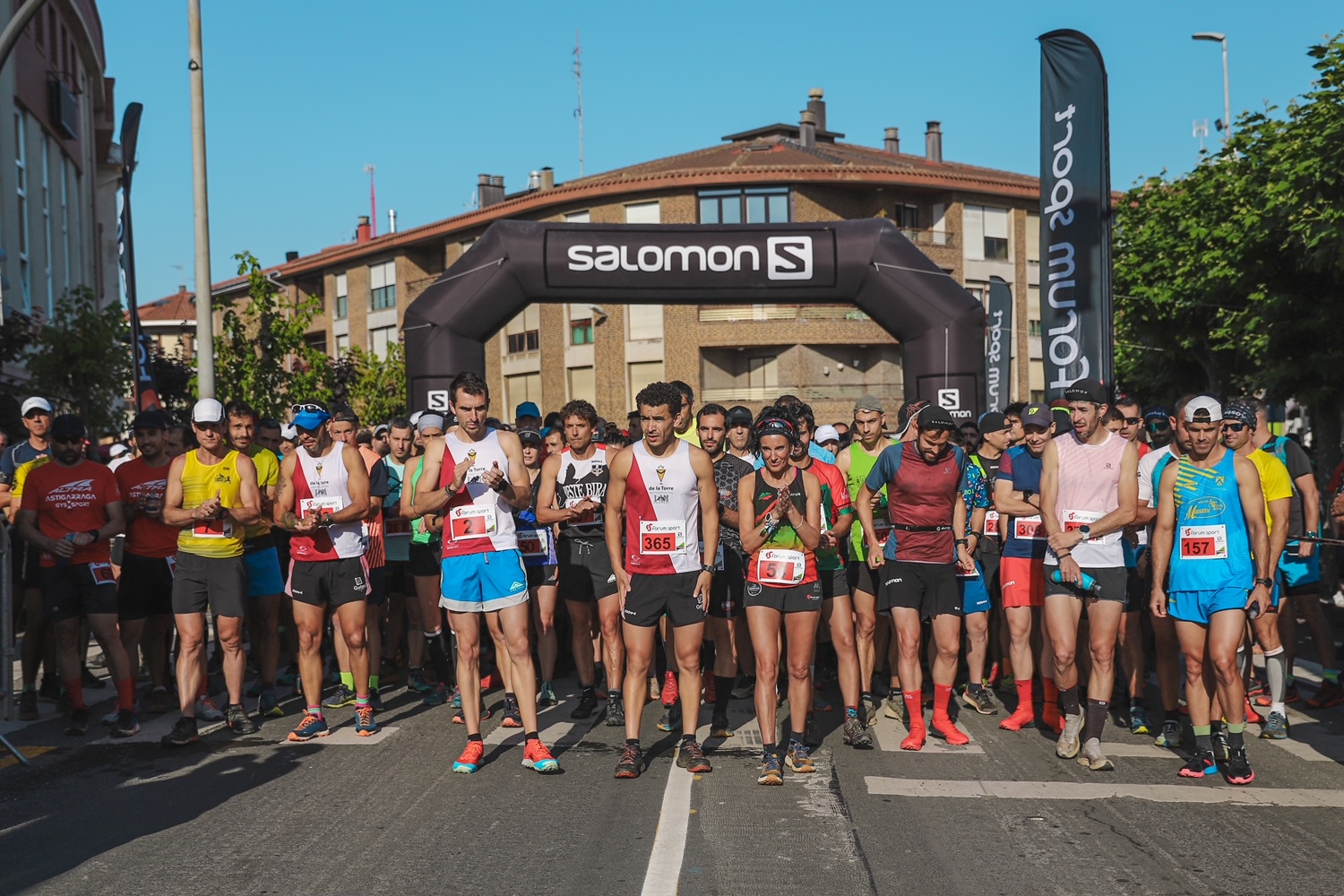 Registration opens on 20th March
Registrations can only be done online via www.kostatrail.com to take part in any of the 3 distances. Registration for the Half Marathon is €18 for mountain affiliates and €23 non-affiliates. The hikes are €6. Registration opens on 20th March and Half Marathon participants have until 1st May or until sold out, whereas hikes can register until 16th June unless sold out before.
Goal: To reduce the ecological footprint
Not only has Kosta Trail been about solidarity but in recent editions it has also shown firm commitment to the environment, particularly the Uribe Kosta environment. The aim is to generate lower environmental impact on the spectacular landscapes along which event occurs, likewise reducing the use of plastics. The organisation wishes to great awareness among and involve all the participants so they will undertake actions, including: the participant hikers will be self-sufficient, thus avoiding water bottles being handed out at the refreshment points resulting in a considerable reduction of plastic use; elimination of bottles of water and isotonic drinks means a reduction in the use of lorries for the event logistics, since they won't have to transport 12,000 bottles along the route;  elimination of 4,500 plastic bags since numbers and T-shirts won't be bagged; use of  biodegradable tapes to mark the event route; likewise paper use will be minimised with the elimination of the registration pamphlets in Forum Sport stores.
These are just some of the measures taken so Kosta Trail can be an event even more committed to the environment; the other measures together with the entire event information can be consulted online via www.kostatrail.com and its social networks.
MANY THANKS TO Forum Sport, Salomon and Laboral Kutxa for supporting inclusion in sport and GaituzSport's work. Likewise many thanks to all the participants who make up an "enormous tide of solidarity" in each edition Kosta Trail.