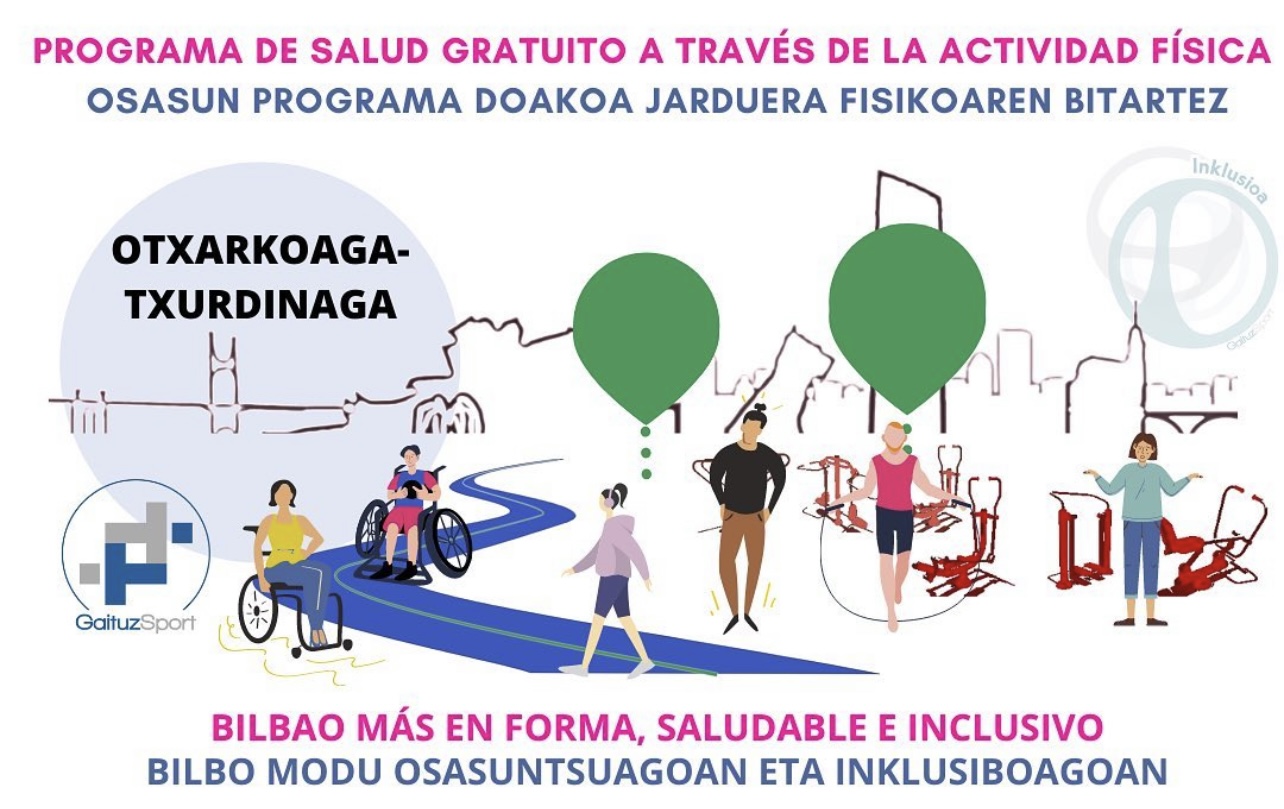 Doing physical activity is essential for everyone's physical and mental health and wellbeing. At GaituzSport we continue with our Health Programme via physical activity in Bilbao, which is being put into practice in all the City's districts.
"I START GETTING ACTIVE IN MY CITY" WORKSHOP
A practical open-air workshop "I start getting active in my city" (which had to be postponed in June, and was held in Otxarkoaga-Txurdinaga district due to the high temperatures) in Europa Park, Bilbao will be held on 9th September.
9TH SEPTEMBER
PLACE: EUROPA PARK, BILBAO
TIME: 11:00am to 12:00 midday
AIMED AT EVERYONE INCLUSIVELY
IMPARTED & SUPERVISED BY GAITUZSPORT SPECIALISED MONITORS
FREE REGISTRATION: info@gaituzsport.eus / via WhatsApp 622022063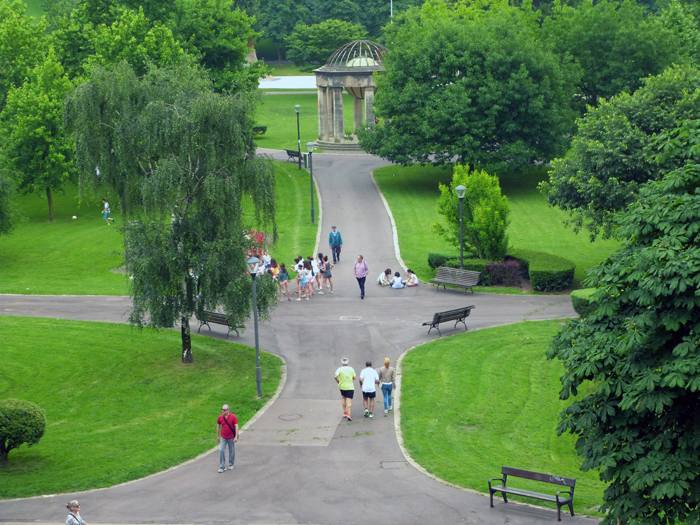 Do come and take part in this open-air workshop, optimising the sports resources these public parks offer. A unique opportunity to begin doing or resume physical activity to improve your quality of life.
FORTHCOMING DISTRICTS
The GaituzSport Health Programme will continue operational in September in Ibaiondo district; in Abando in October; in Rekalde in November to finish in Basurto-Zorroza in December, thus completing the 2nd consecutive year of health promoting activities through physical activities, in all the districts of Bilbao.