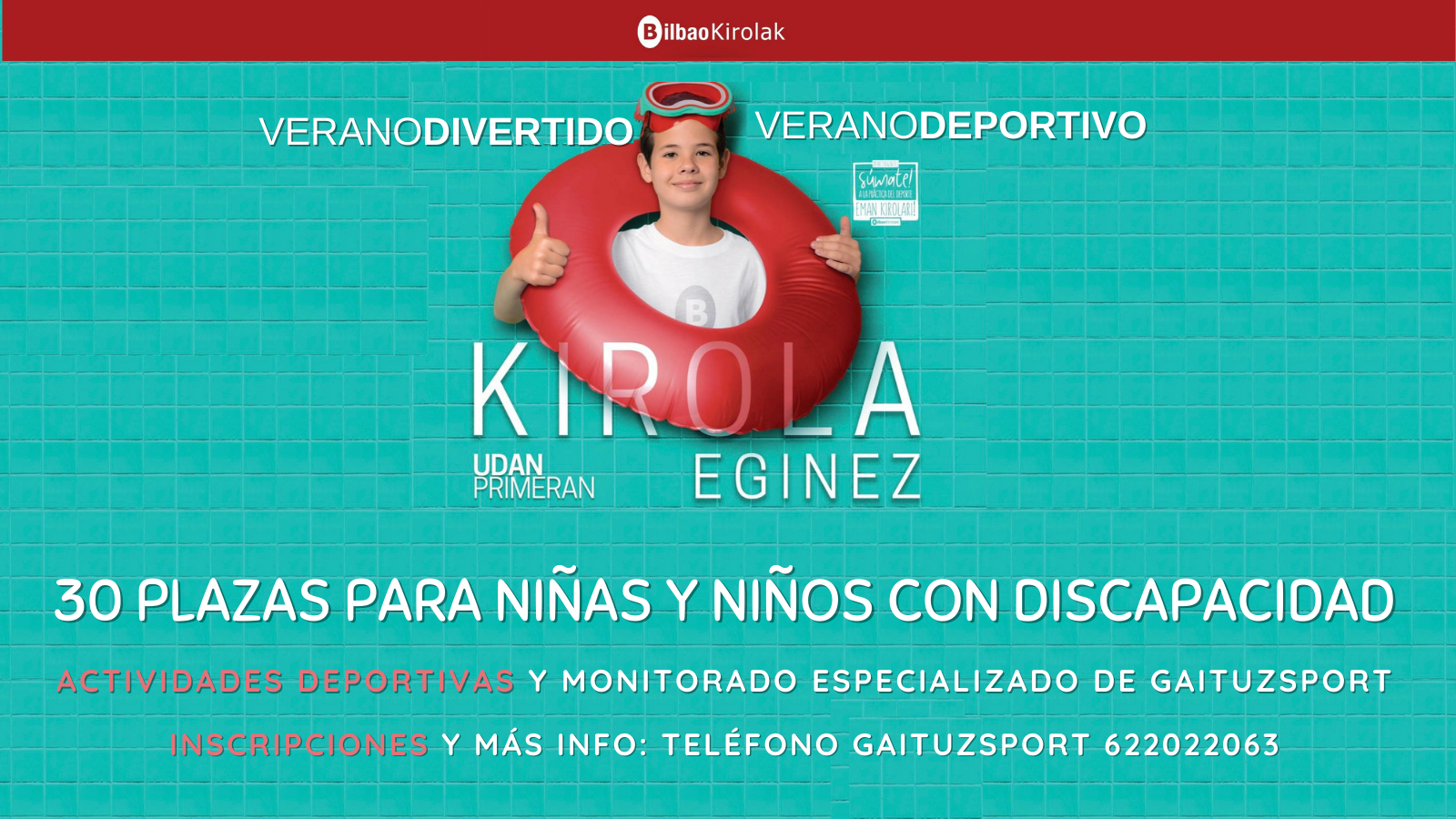 Bilbao City Council via Bilbao Kirolak has launched the municipal sports, educational leisure and musical programmes for children which take place during the summer months at the Bilbao municipal sports centres. The "Fun Summer, Sporty Summer" Programme is part of this offer, aimed at children aged 6 to 13.
PLACES FOR DISABLED CHILDREN
There are 30 places for disABLED children with the support and supervision of GaituzSport specialised instructors so all children can enjoy this programme which combines, sport, leisure and health in equal conditions.
SPORTS ACTIVITIES
At San Inazio Sports Centre from 22nd June to 22nd July.
Badminton
Basketball
Handball
Five-a-side football
Indoor hockey
Water sports and other indoor games
REGISTRATION
Disabled children can be registered from 6th May, calling the GaituzSport number: 622022063