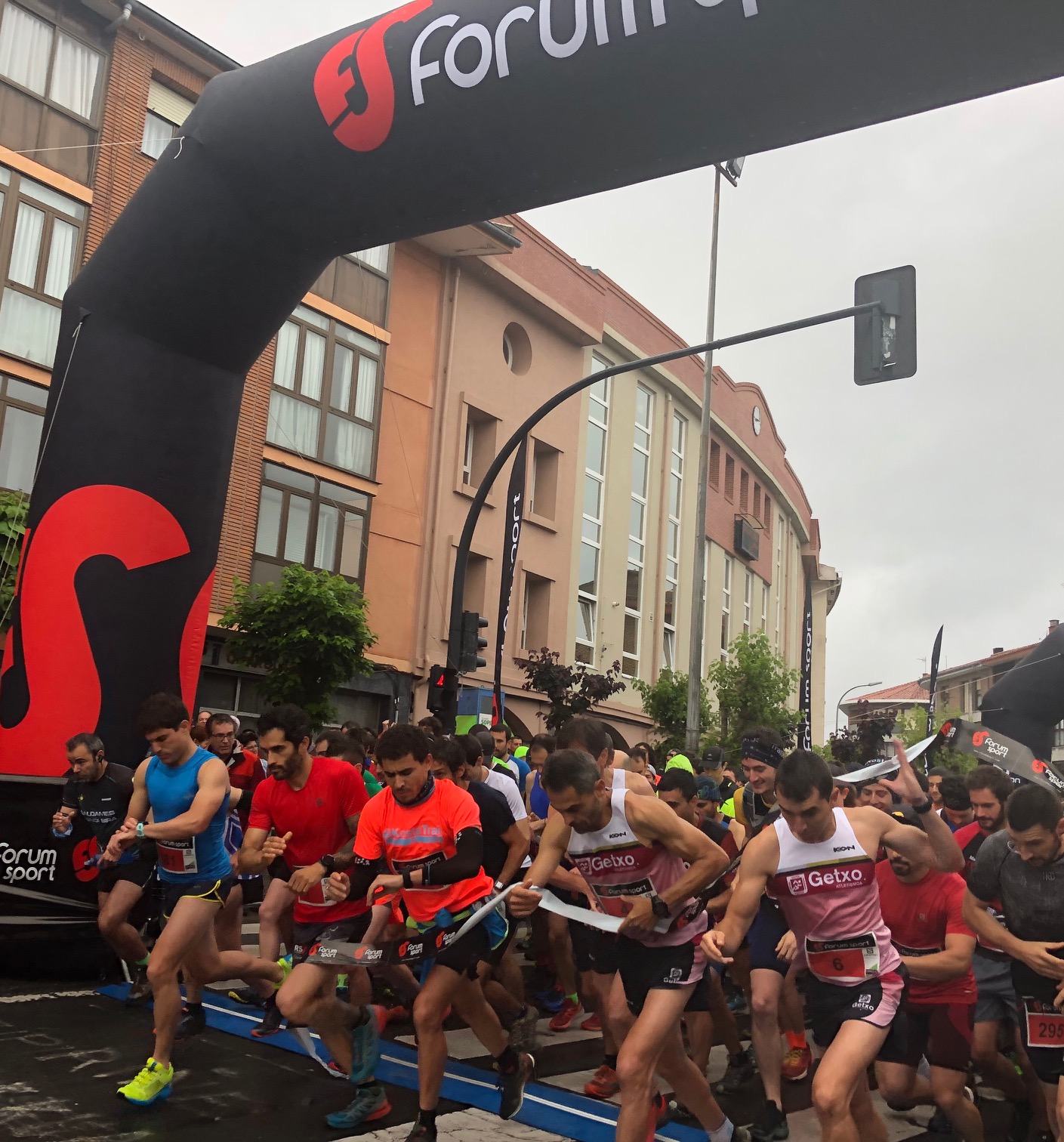 Kosta Trail, the sports event with solidarity aims runs along the different landscapes of the Bizkaian coast, bringing together once more sports enthusiasts where the funds raised will be for GaituzSport Foundation.
Kosta Trail has 3 modalities: Half Mountain Marathon (21 km), Mountain Hike (20 km) and Family Hike (7 km) so people of all ages and conditions can take part.
This 16th edition is marked by its environmental commitment to reduce the event's carbon footprint.
The great Kosta Trail solidarity tides returns in situ along the Uribe Kosta cliffs in its 16th edition on 19th June. It's one of the most anticipated events for runners and hikers, recovered for the first time since it couldn't be held in 2020 due to the pandemic and in 2021 it had to be held virtually.
Thanks to the sponsorship of Forum Sport, Salomon and Laboral Kutxa, the sea and mountain are reunited to offer a unique experience via its 3 modalities: Half Mountain Marathon (21 km), Mountain Hike (20 km) and Family Hike (7 km).
Continuing with its solidarity nature, once again the funds of this edition will be for Fundación GaituzSport Fundazioa.  GaituzSport Foundation fosters healthy inclusive development of society via physical activity and sport among the ABLED and disABLED in equal conditions improving their quality of life.
Commitment `Less Plastic´
Given the event runs through unique spectacular natural enclaves it's important they be preserved generating the lowest environmental impact possible. So this edition's not only about solidarity but also its environmental commitment to the Uribe Kosta area by reducing the use of plastic in the event. The organisation wishes to involve and create awareness among all the runners and hikers regarding this matter so different actions will be taken:
o   Self-sufficiency. One of the most environmentally beneficial measures adopted is that bottles of water and isotonic drinks won't be handed out at the refreshment points thus considerably reducing the use of plastic. So, the hikers will be taking part in this self-sufficiency as the refreshment points will only be providing food. Therefore, participants are recommended to bring their own water recipient. They can refill their bottles or flasks at the fountains along the route. Thanks to the support of Sopela Council work is being done to enable additional water points in the start-finish area.
o   12,000 bottles less. The elimination of water and isotonic drink bottles also implies a reduction in the use of lorries in the event's logistics, since they won't have to move over 12,000 bottles along the route. Only the event refreshment points will have water and isotonic drink bottles as it's a competition event; however, their use will be regulated delimiting the area to ensure no runner abandons the refreshment point unless he/she deposits the empty recipients in the rubbish points assigned for this.
o   4,500 plastic bags less. The plastic bags with the competitor number and T-shirt will be eliminated so a total of 4,500 bags will be eliminated. Just one plastic bag can take up to 50 years to degrade with its impact contaminating natural ecosystems like the sea, where they can be fatal for marine animals ingesting or becoming entangled in them.
o   Biodegradable taps. Kosta Trail doesn't use paint, sprays or plastic tapes to mark the event route. In this edition, reusable markers and 100% degradable tapes will be used, meaning they won't contaminate when thrown away because on contact with other organic material they will decompose into natural compost.
o   Less paper. Its use will be minimised eliminating the registration pamphlets in Forum Sport Stores, as all registrations will be online. In any event, the paper required for new posters, signs, etc., will be PEFC stamped (Forestry certification recognition programme), fostering the sustainable forestry management and facilitating a responsible supply chain. Moreover, any leftover material will be reused in addition to using that from previous editions.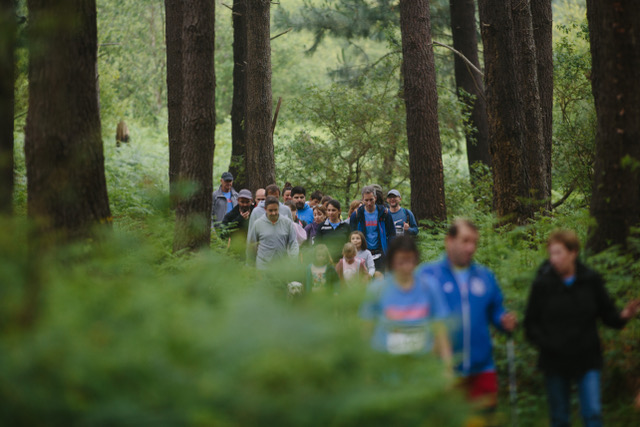 These are just a few of the measures Kosta Trail has adopted to be an event more committed to its environment, and the rest along with all the event information can be consulted online: www.kostatrail.com likewise on the Facebook and Twitter profiles namely: www.facebook.com/kostatrail and @kostatrail respectively where participants can exchange advice, recommendations and sensations about the event.
Our thanks for organizing Kosta Trail go to: Forum Sport, Salomon and Laboral Kutxa for yet another edition of this exemplary sports event combining sport, solidarity, health and inclusion.